A night to celebrate the STARS in our community!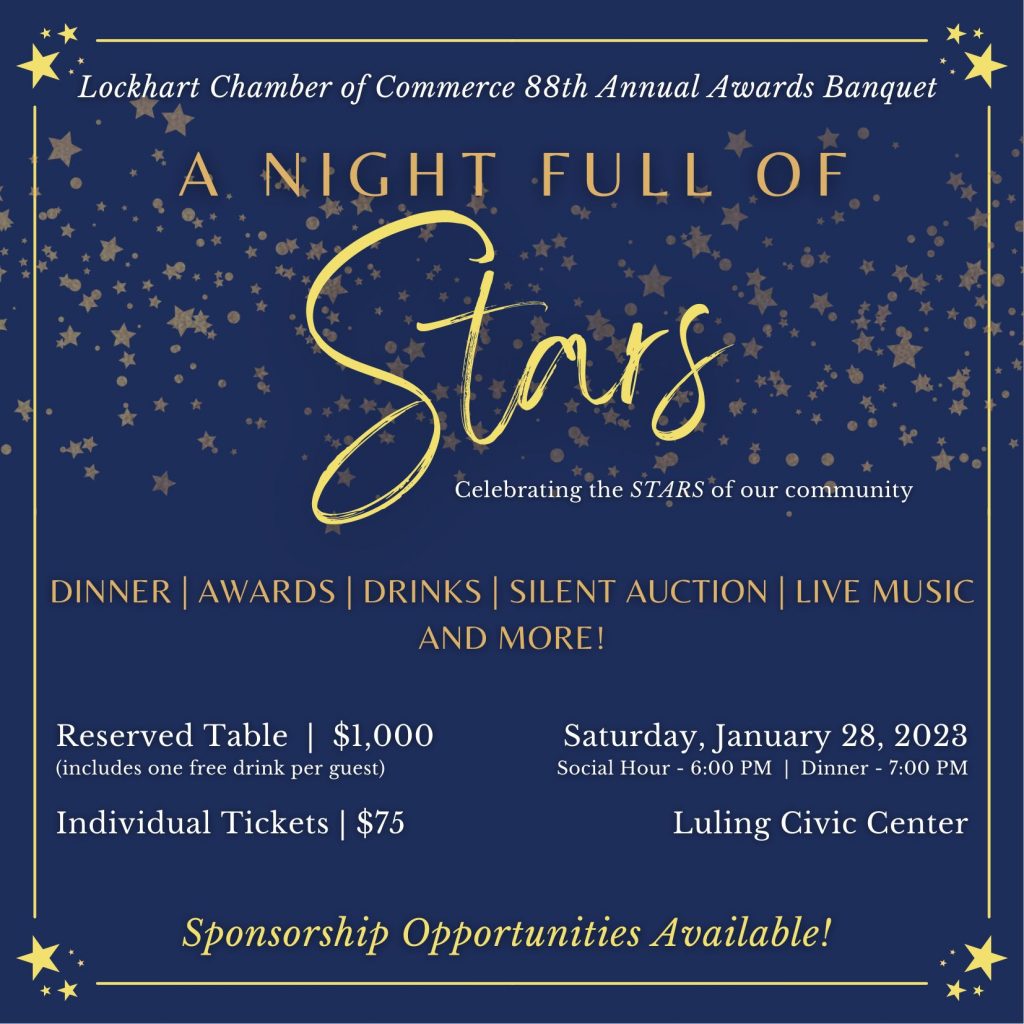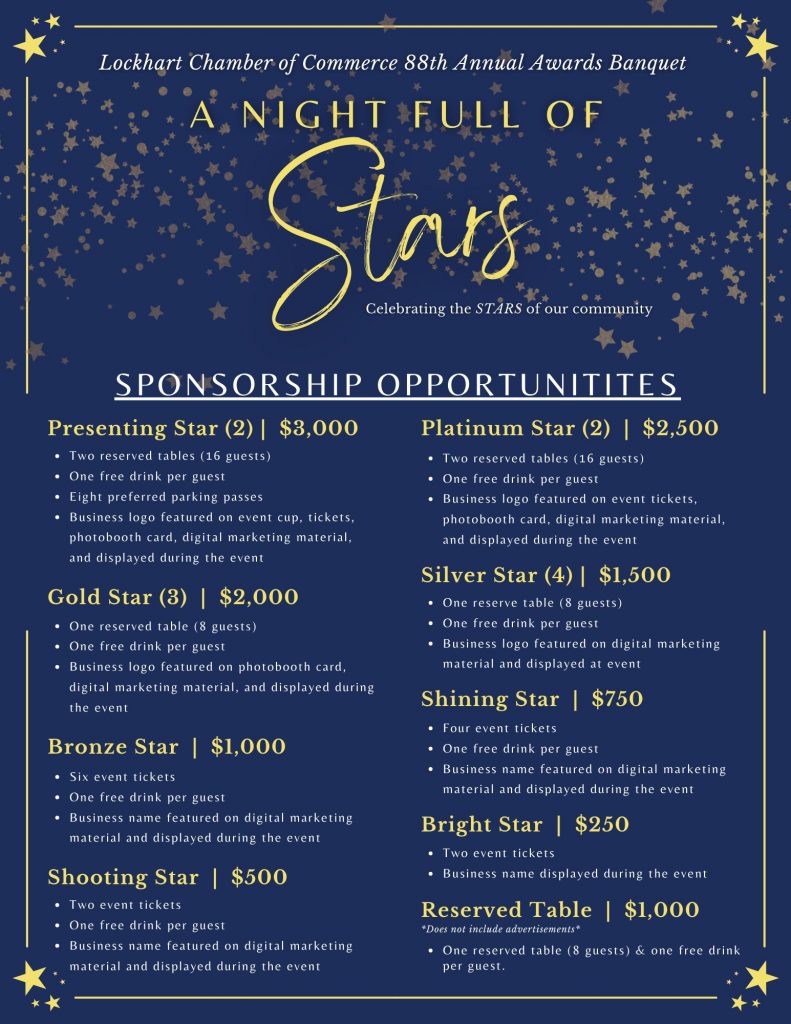 Highlight your business by donating an item to our Silent Auction!
Every year at our banquet, the Chamber of Commerce honors deserving businesses and individuals in the community with awards, such as the Spirit Awards, Business of the Year, Agribusiness Person of the Year, and Most Worthy Citizen Award. We encourage and welcome individuals from the community to make nominations for each of these awards. Click the buttons below to complete the nomination forms for each category.
2021 Lockhart's Finest Award Winners
Chisholm Trail Roundup Spirit
Individual Spirit 
Non-Profit Spirit 

Caldwell County Christian Ministries 

Business Spirit 
Agribusiness of the Year 
Business of the Year 
Most Worth Citizen 
Photos Courtesy of Adrian Gutierrez Photography
Students of Leadership Lockhart Class 1
Ken Baumbach

Kristi Baumbach

Carolyn Bryant

Suzy Falgout


Jonathan Gonzales

Mark Gonzales

Marla Heger

Jay Howard

Meredith Jakovich

Rob Ortiz

Jessica Silvas