Please join the Lockhart Chamber Board of Directors, Staff and special guests for the 86th Annual Lockhart Chamber Banquet - COVID Edition! 
2020 has been a challenging for everyone. Help us start the new year on a positive note by swearing in the 2021 Board of Directors and recognizing those in the community who have continued to stand out, even during such trying times.
How can we host a banquet under the current COVID-19 guidelines:
- Drive Through Meals and a Virtual Program!
Your $30 banquet ticket will get you one meal and access to the virtual awards ceremony.
To ensure that there are enough meals prepared, all tickets MUST be preordered. We will not have additional meals available on the day of the event.
The 86th Annual Chamber Banquet Dinner will be:
- Choice of 10oz Ribeye -or- Lemon Herb Butter Chicken Breast
- Baked potato with condiments on the side
- Asparagus
- Dinner Roll
- Dessert
For an additional $5, we will deliver your meal(s) to you! (must live within Lockhart City Limits; delivery cost per household)
Sponsorship Opportunities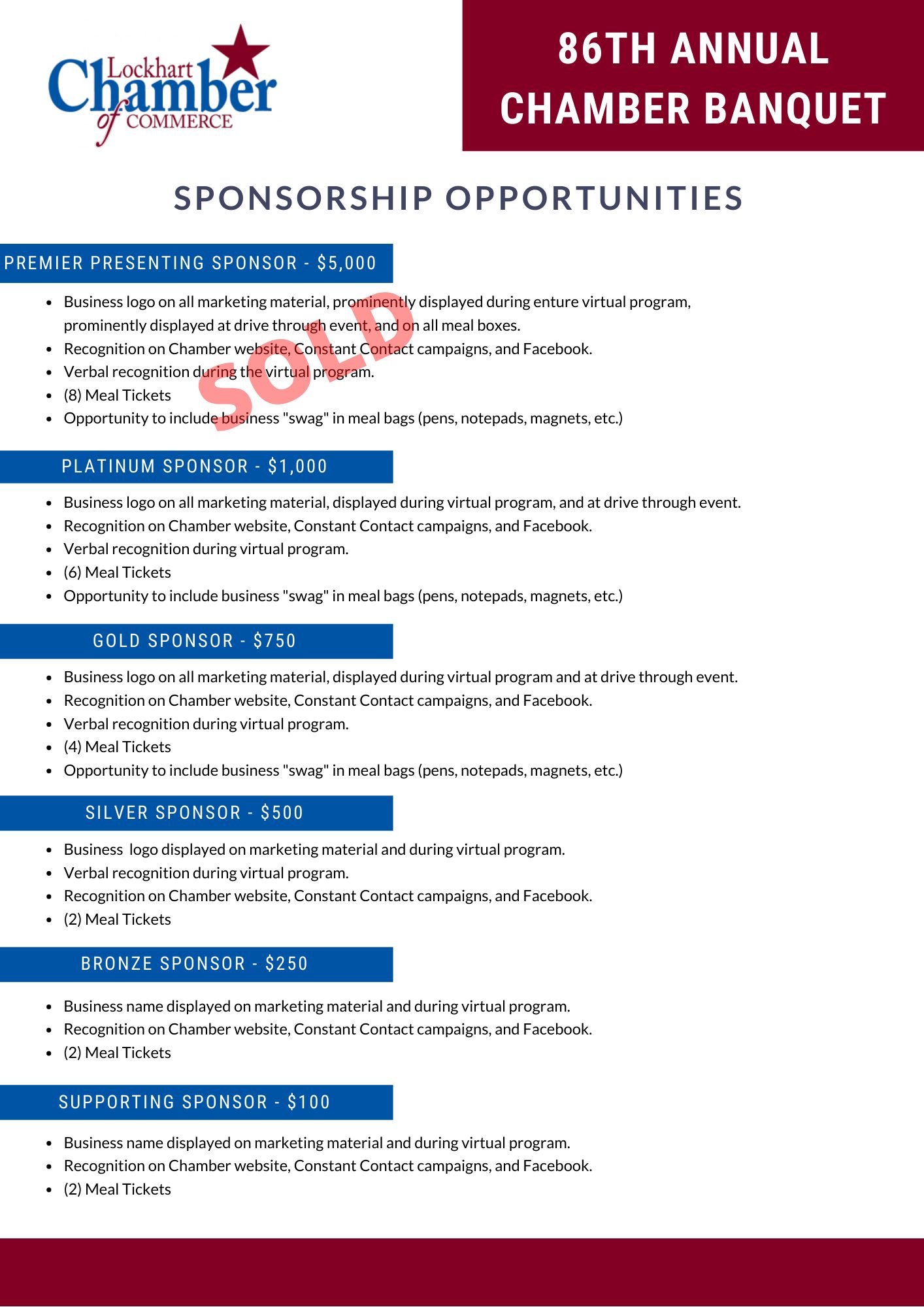 Every year at our banquet the Chamber of Commerce honors deserving businesses and individuals in the community with awards, such as the Spirit Award, Business of the Year, Agribusiness Person of the Year, and Most Worthy Citizen Award. We encourage and welcome individuals from the community to make nominations for each of these awards. For your convenience, you can download and print the nomination forms below.